!Converted with LaTeX2HTML 95 (Thu Jan 19 1995) by Nikos Drakos (nikos@cbl.leeds.ac.uk), CBLU, University of Leeds >
The New Revolution: Information Technology
Tom Kelliher
Goucher College
Feb 26, 2001
Connections.

Where Did It Begin?

Where Has It Been?

Where Is It Going?

What Does It Mean?
What is included in ``Information Technology?''
Connections between the Information Revolution and previous revolutions.
Why were books/computers created?

How has the usage changed?

How many computers were said to have been needed?

The computer swallows print media:
Bureau of the Census machine.

The 1952 presidential election.
The dream of your own computer
The tyranny of numbers. (chips)

The Microprocessor.

The Altair 8800.

The Xerox Alto.

Cray Systems

Apple II

IBM PC

Apple Macintosh
A Brief History of the Internet
Changing user interfaces, changing uses:
Email.

Telnet.

FTP (Archie).

USENET.

Gopher (Veronica).

HTTP (Lycos, Yahoo, WebCrawler, ...).
A ``typical'' Hollywood interpretation?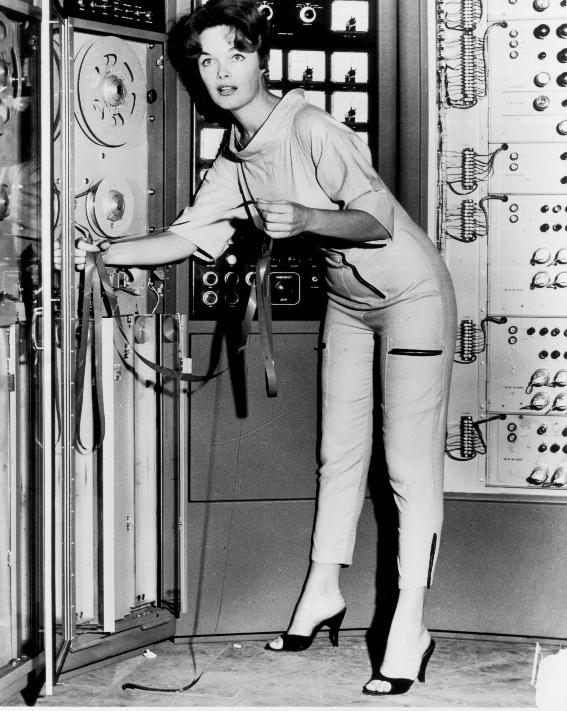 Some recent challenges:
Digital Libraries.

Virtual Reality.

Public Access to Government Information.

Electronic Commerce.

Civil Infrastructure.

Education and Lifelong Learning.

Energy Management.

Environmental Monitoring.

Health Care.

Manufacturing Processes and Products.
Smart rooms, desks, and clothes.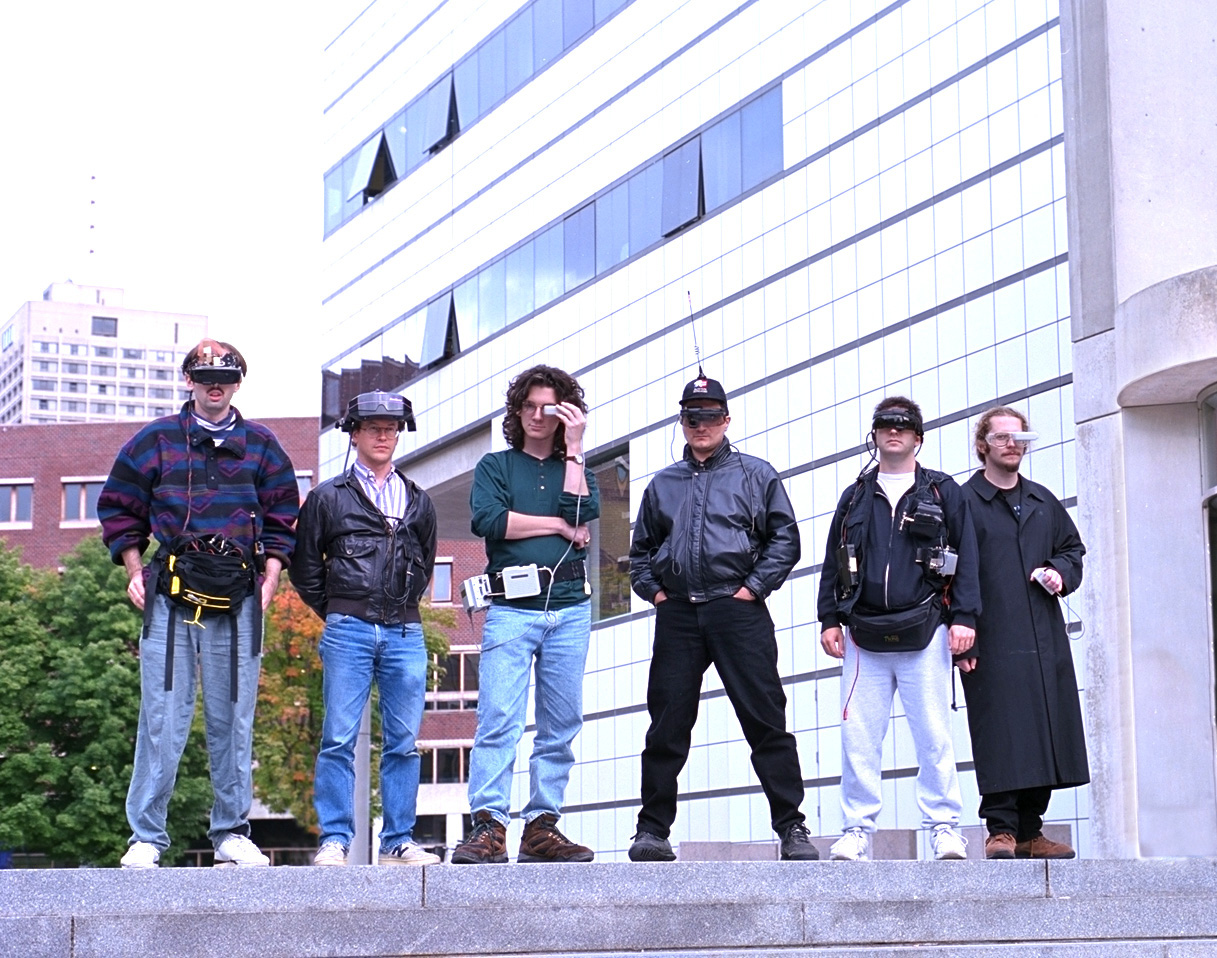 Chess.

Slagel's calculus program --- expert systems.

Weizenbaum's ELIZA

The nonsensical block stacking program.

Lenat's CYC --- the role of common sense.

Neural Nets --- The CMU self-driven vehicle, tank finding.

The Turing Test.
Today: Information doubles every 2.5 years.

2020: Information doubles every 73 days.

The consequences?
The rise and decline of the middle class.

A rural computerization program?

The role of distance learning and digital libraries.
Signing for a credit card purchase.

Giant Eagle Advantage cards.

Cross-referenced data bases.

The Singapore experiment.

The legality of selling names --- mailing lists.
We're under a microscope.
Internet Regression
"Talking on the Internet, people regress. It's that simple." --- Norman Holland.

Symptoms: flaming, sexual harassment, and extraordinary generosity.

Computer as extension of the brain.

"Mine is bigger than yours" games.

Dependency and addiction.
AT&T long distance service outages.
The air traffic control computers at Pittsburgh International Airport.
Source: The Machine that Changed the World.
Print media --- Digital media.

450 books on one CD.

Real world digitized into digital form --- permanence; no degradation.

Digitized information amenable to rapid transmission. (Information sent down wires at the speed of light.)

Global communications lead to shrinking world --- disappearance of ``place'' as an attribute.

Physical presence vs. ``electronic presence'' --- new forms of social interaction.

Global communities --- distance no longer an obstacle. (Financial traders part of global financial community --- physically separate but part of the same ``community.'') London Stock Exchange --- physical ``marketplace'' rendered redundant.

New social gatherings --- linked by common interest, not geography. Internet and USENET --- new forum for exchange of ideas. Cold fusion --- quicker interchange of ideas via USENET news than possible via existing journals. SeniorNet --- computer networks entering everyday lives.

Electronic presence. (Left by electronic traces we leave behind as part of our day to day lives. Constant information gathering.) Data pollution --- wrong information propagated between computers and databases. (Disrupts thousands of lives per year.) Invasion of privacy --- casual information gathering can give rise to distorted views of individuals.

Electronic sweat shops. Technological evolution outpacing social evolution. (Alvin Toffler, ``Future Shock.'') 1987 Stock Market crash. (``Programmed selling'' instigated avalanche of selling leading to 508 point crash.)

Effect on stability of social systems.

Singapore --- developed nation status via transformation into an ``information society.'' ``Digitization'' of Singapore --- Land Data Hub. (Database on all aspects of Singapore; complete electronic record.) Singapore --- total electronic efficiency. Social engineering and control of people vs. tool for democracy.

MINITEL --- large growth from one to 12,000 choices. 1986 --- Student protests against admissions policies successfully coordinated via MINITEL.

Dependence upon computers. Computers programmed in ``craftsmanlike'' manner. Software errors --- no reliable engineering techniques for the production of software. Software bugs --- human consequences; Therac-25 radiation machine software malfunction. AT&T telephone system crash caused by a single line of bad code. (Bug causes 20,000,000 phone calls being unable to connect and cripples phone network.) Untestability of large software systems. 1989 --- Dallas Fort Worth airport computer failure. Unlike traditional engineering, small errors can completely cripple entire software systems. Wheel turns full circle: Babbage's inspiration stemmed from the desire to eliminate errors. However, computers are still prone to errors via programmers, as in Babbage's time. Communication central to digital future.
A fragmented sense of time and a loss of the so-called duration experience, that depth phenomenon we associate with reverie.
A reduced attention span and a general impatience with sustained inquiry.
A shattered faith in institutions and in the explanatory narratives that formerly gave shape to subjective experience.
A divorce from the past, from a vital sense of history as a cumulative or organic process.
An estrangement from geographic place and community.
An absence of any strong vision of personal or collective future.
(From P. J. Davis, ``I'm not a Luddite, but ...'' SIAM News, Mar. 1996.)
The Industrial Revolution and its consequences have been a disaster for the human race. They have greatly increased the life-expectancy of those of us who live in ``advanced'' countries, but they have destabilized society, have made life unfulfilling, have subjected human beings to indignities, have led to widespread psychological suffering (in the Third World to physical suffering as well) and have inflicted severe damage on the natural world. The continued development of technology will worsen the situation. It will certainly subject human beings to greater indignities and inflict greater damage on the natural world, it will probably lead to greater social disruption and psychological suffering, and it may lead to increased physical suffering even in ``advanced'' countries.
Kirkpatrick Sale:
The central point the Unabomber is trying to make --- that ``the industrial-technological system'' in which we live is a social, psychological and environmental ``disaster for the human race'' --- is absolutely crucial for the American public to understand and ought to be on the forefront of the nation's political agenda.

I say this, of course, as a partisan. The Unabomber stands in a long line of anti-technology critics where I myself have stood, and his general arguments against industrial society and its consequences are quite similar to those I have recently put forth in a book on the people who might be said to have begun this tradition, the Luddites. Along with a number of people today who might be called neo-Luddites --- Jerry Mander, Chellis Glendinning, Jeremy Rifkin, Bill McKibben, Wendell Berry, Dave Foreman, Langdon Winner, Stephanie Mills and John Zerzan among them --- the Unabomber and I share a great many views about the pernicious effect of the Industrial Revolution, the evils of modern technologies, the stifling effect of mass society, the vast extent of suffering in a machine-dominated world and the inevitability of social and environmental catastrophe if the industrial system goes on unchecked.
---
Thomas P. Kelliher
Last updated May 26, 2021.
Tom Kelliher